She is a highschool student.
Appearance
Normally she have grey short hair and red eyes.
With the holograms she have curly pale yellow hair with a silver lock of hair.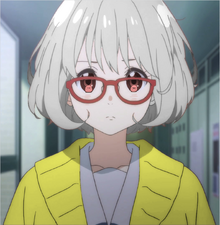 Personality
She is cheerful and intelligent but her desire to overcome all makes that sometimes do not think on the things.
Trivia
Her birthday is June 23.
She loves the yogurt cake.
she changed is true appearance of PriPara.
She speaks Spanish and English.
She is my favorite character :)
Song